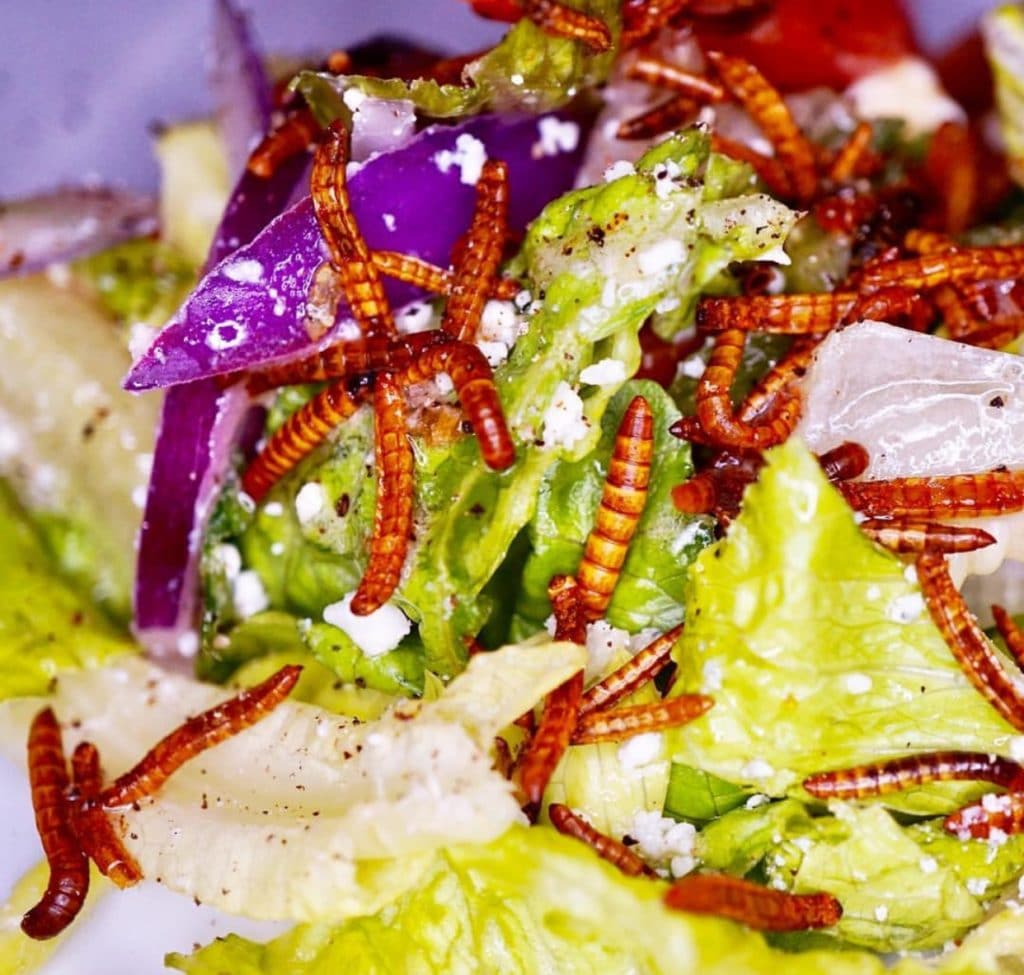 SUNDAY NOV 20 2016, Los Angeles, CA
Thank you to Aly Moore (@bugible) for sharing this post with us!
A rainy night in Los Angeles will keep most locals bundled up at home, especially on a Sunday evening. Contemporary LA restaurant The Guild, however, was packed with a crowd of entrepreneurs, entertainment executives, actors, and bloggers. The room buzzed with nervous excitement, as the dinner on the menu was anything but ordinary.
A Night to Remember
In collaboration with Aly Moore of Bugible.com and Scott Trimble of Entomophagy.com, The Guild hosted the inaugural dinner of a series called Divergent Dining. Like minded influencers gathered to learn about how bugs are the ecologically sustainable (and delicious!) protein source of the future.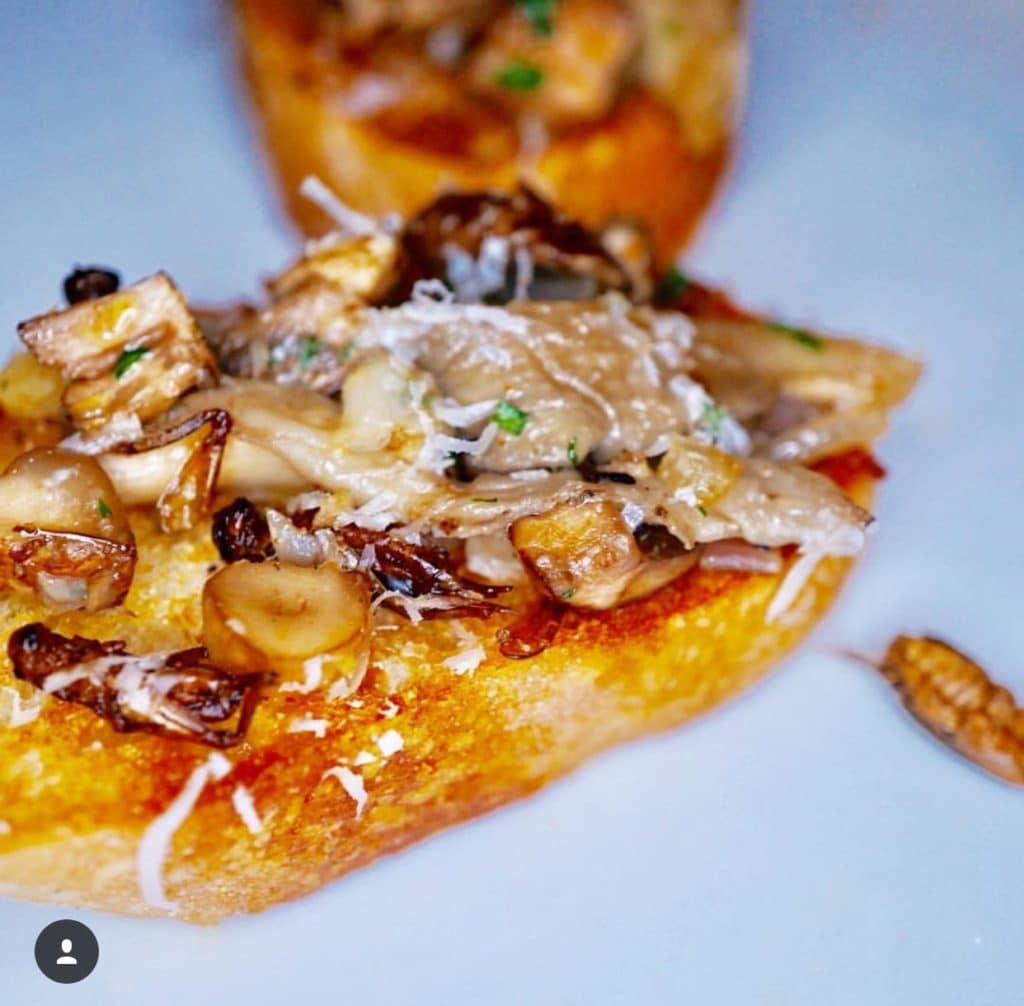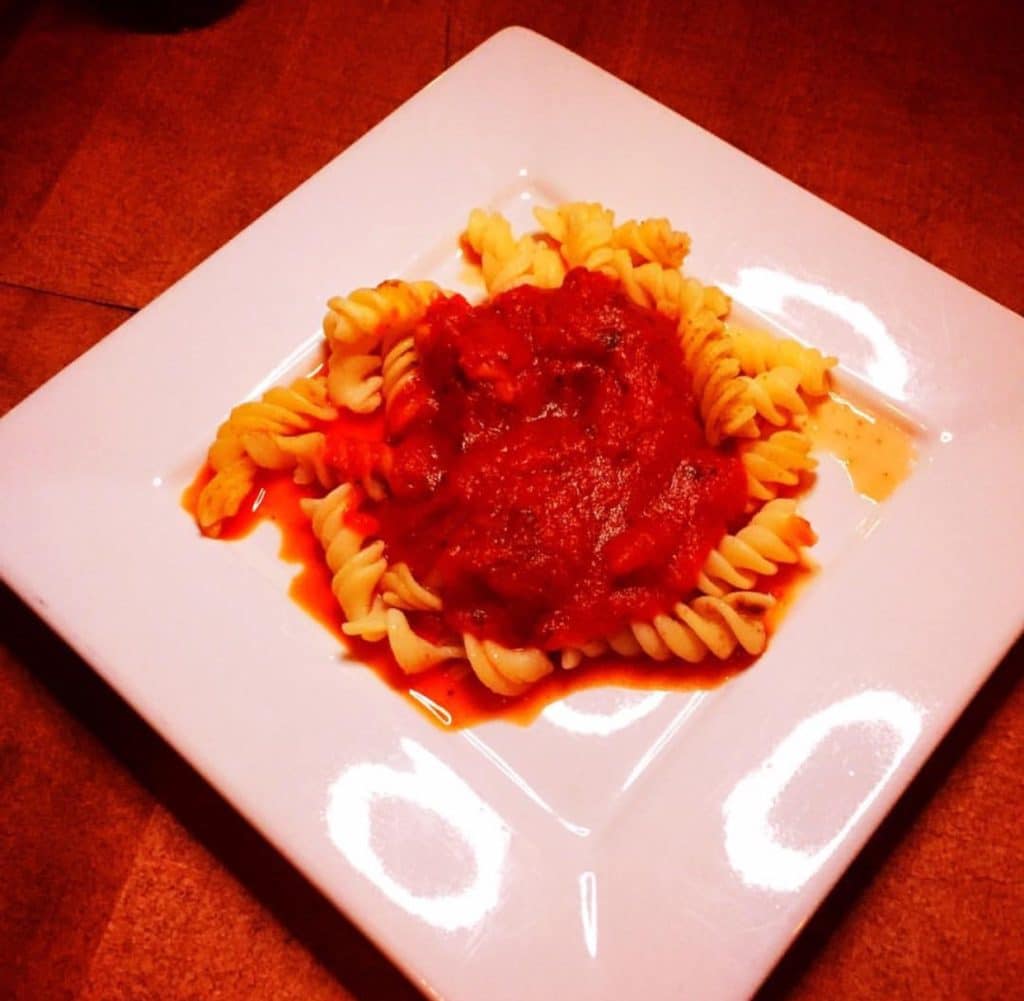 A Menu Like No Other
Owner Diego Leporini is one of the first in Hollywood to open his mind and stomach to this new trend in food. Guests ate dishes ranging from cricket-mushroom bruschetta, wax worm curry, roach chili, mealworm pasta, cricket Bolognese, and critter chocolate ice cream. Local cricket farm Coalo Valley Farms and Entomo Farms supported the event with bug products.