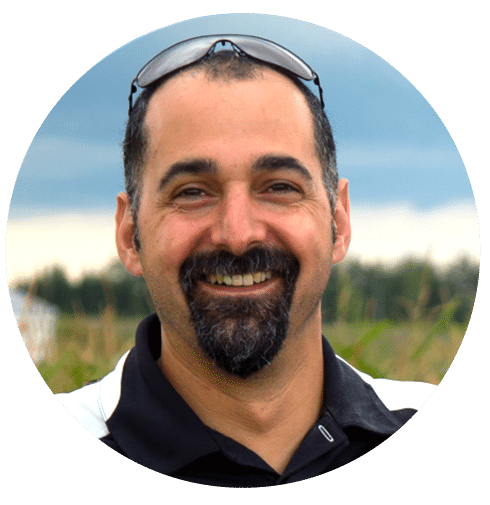 Darren Goldin

Co-Founder
"As a child growing up in South Africa, I was fascinated by wildlife of all kinds and developed an early passion for environmental sustainability. As a young adult I protested against the clear-cutting of old growth forest in British Columbia. And now, I'm turning that passion into a business that can have tremendous impact on the planet by changing the food we eat."
After coursework in Environmental Studies at York University, my brother Ryan and I founded Mountain Rhythm, selling custom percussion instruments, where we learned the basics of running a successful business. After we sold that business in 2005, my brother Ryan and I started Reptile Feeders, a reptile food business. We raised a variety of insects, primarily for the reptile food and fishing trade and grew it into a national, profitable enterprise. In 2013, my brothers and I read the UN white paper Edible Insects: Future Prospects for Food and Feed Security and realized that our expertise in raising insects could help create a new source of sustainable and nutritious food for people. That's when I joined with Ryan and our brother Jarrod to start Entomo Farms. Today I run the farm, always innovating new methods to increase scale and efficiency so we can meet the increasing demand for Entomo Farms products.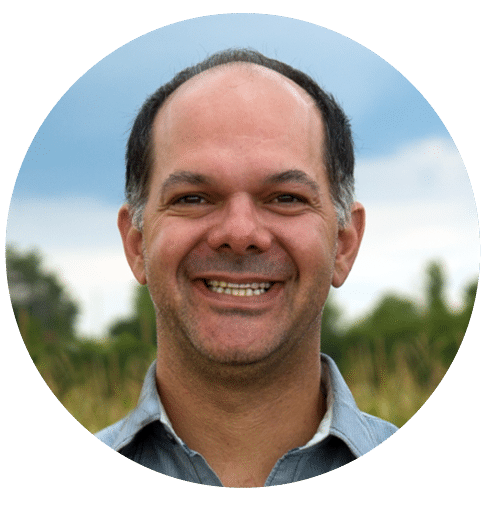 Jarrod Goldin B.Sc., D.C.

Co-Founder
"As a Chiropractor and Chiropractic educator for 20 years, I've witnessed the impact that food can have on our health. Now we know we have to consider more than just the health benefits of what we eat; we also have to consider the ecological footprint of our food choices."
After researching the many scientific studies about entomophagy, I was inspired to learn about the incredible health and environmental benefits that insect protein provides over more traditional forms of protein, like beef & chicken. Insects are packed with not only protein but so many rich vitamins, minerals and fibre to name a few, all with an incredibly sustainable carbon footprint. It is a perfect solution for those interested in a lifestyle of health and sustainability. Having started many health related start up ventures through the years, as well as a successful private practice, I sold my business interests in order to go full time into starting an insect farm and processing business. In 2014 I joined my brothers Darren and Ryan, who have 10 years experience farming insects with their business Reptile Feeders, to start Entomo Farms, North America's first and largest insect farm, dedicated to raising insects, specifically for human consumption. That is the history of the Future of Food.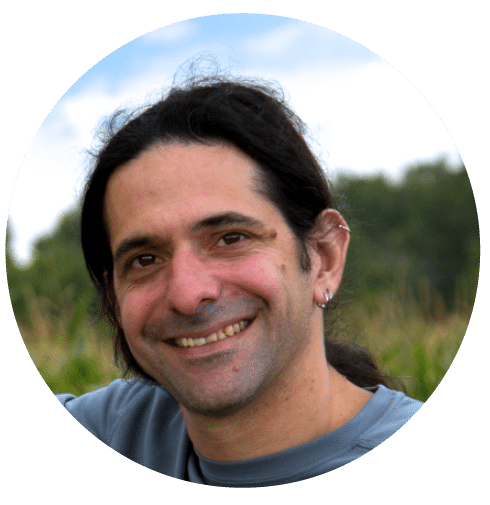 Ryan Goldin B.Ed, B.Es

Co-Founder
"As a parent, I wanted my two boys to see the relationship between their food and the environment, and the impact our food choices make. At Entomo Farms, we aim to expand that understanding beyond just our family to millions of food consumers around the world."
After graduating from York University in Toronto, Ontario with a combined degree in Environmental Studies and Education, I founded Mountain Rhythm with my brother Darren and launched a proprietary hand percussion tuning system. After selling that business, Darren and I founded Reptile Feeders, where we raised many types of insects and rodents for distribution across Canada. In 2014, we realized we could apply our insect-rearing knowledge to have a substantial impact on the human food chain, and Entomo Farms was born. Today, I run account management serving the needs of our existing customers, assist with farming, and also handle logistics to make sure that product arrives on time where it needs to be.
As for my kids, my wife and I love watching them eat any bug we put in front of them, usually, without hesitation! We can learn so much from our children!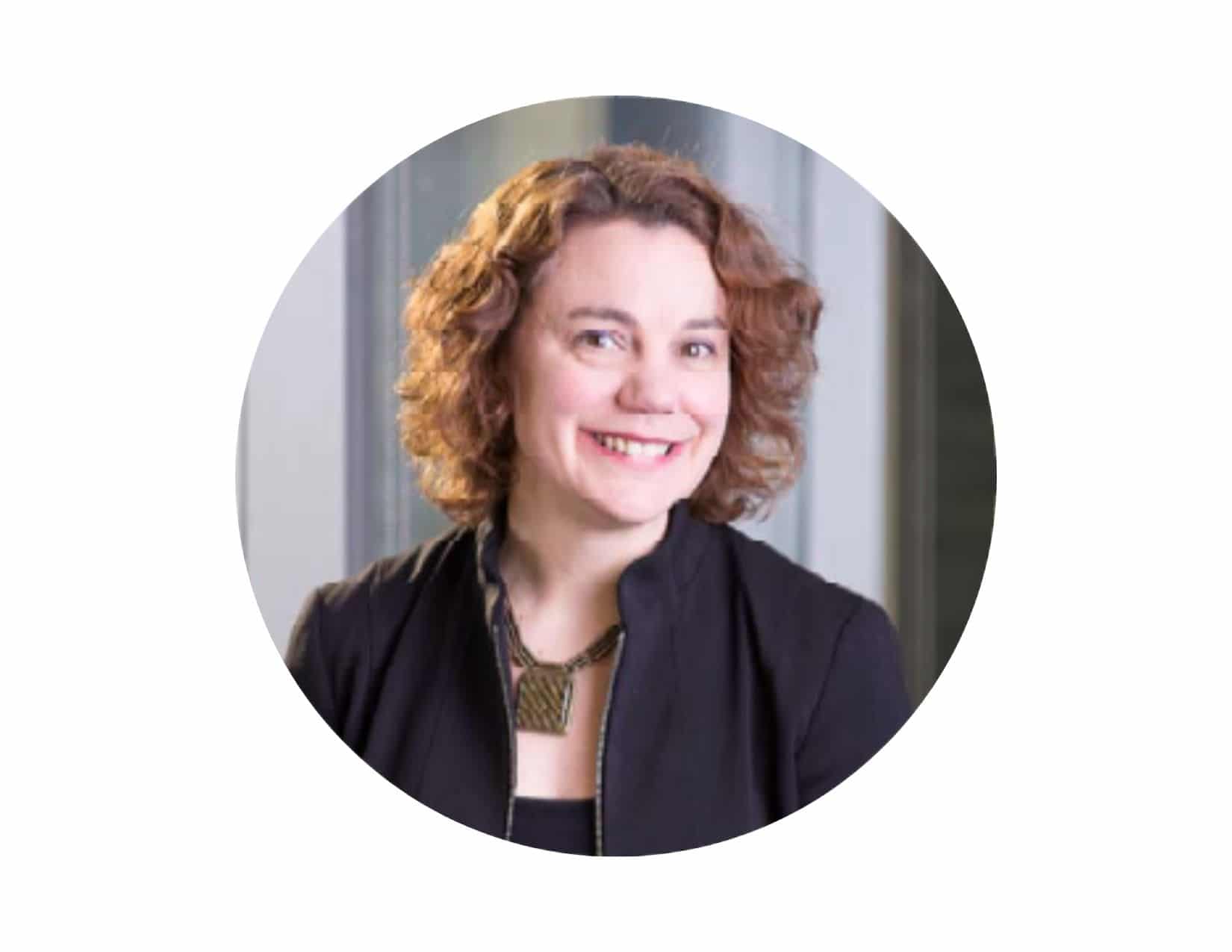 Kelly Hagen

Chief Operations Officer
Kelly has always loved working on new ideas that blaze new trails!  At Entomo Farms, she combines her 20+ years of finance and operations expertise with nearly a decade of work on sustainability causes to help keep the company growing.
[/accordion-item]
[/accordion]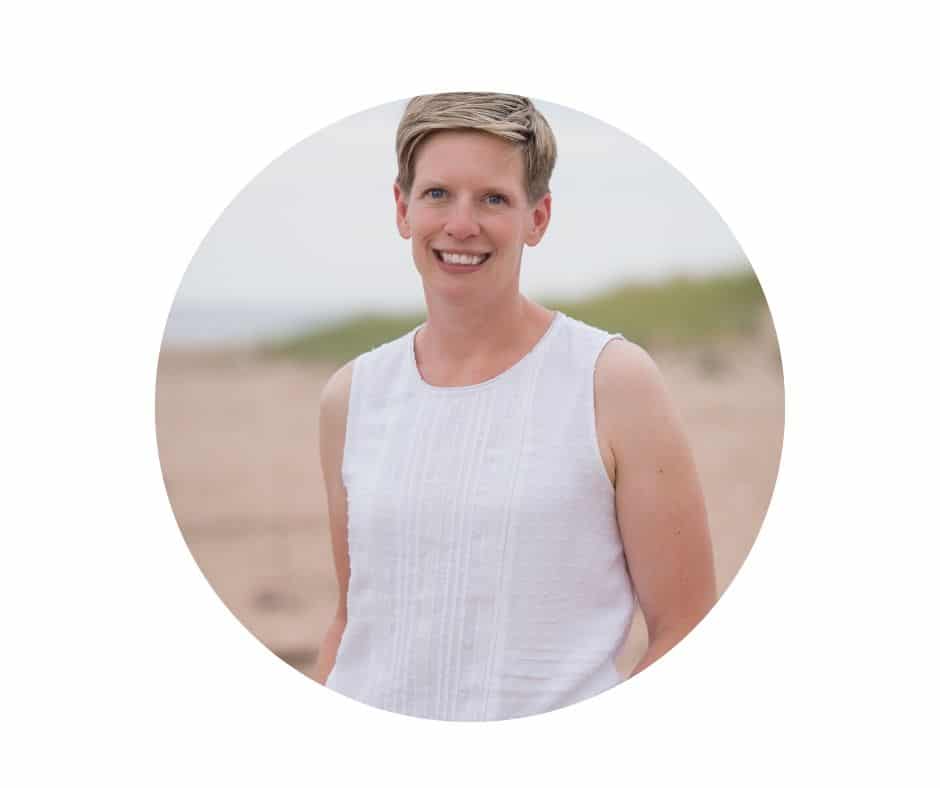 Lauren Keegan

C.E.O.
"Lauren believes that enabling consumers to make better choices every day (for their bodies, their families and the planet) is the best path forward for business, and is thrilled to be helping grow the sustainable protein industry with Entomo Farms."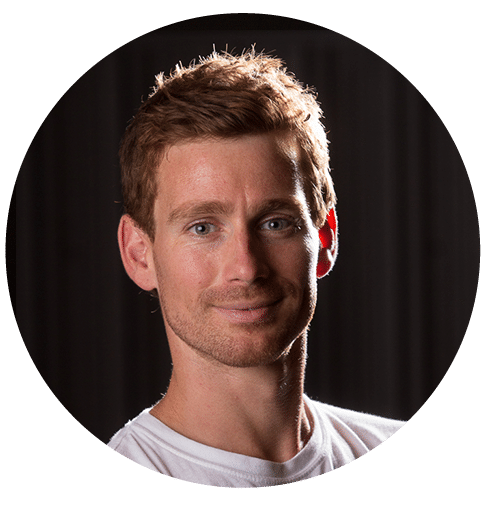 Aran Hinton

Farm Manager
Never one to sit still for too long, Aran is a self-proclaimed nature nerd with an insatiable appetite for knowledge and thirst for adventure. With an Environmental Studies background from Sir Sandford Fleming College and a ton of stamps in his passport, he has seen, first-hand, some of the environmental issues that our global community faces and is keen on joining a team that will help solve them.
Passionate about what he does and not afraid of getting dirty, Aran loves being part of a rock solid team on the farm and being part of the six legged livestock movement!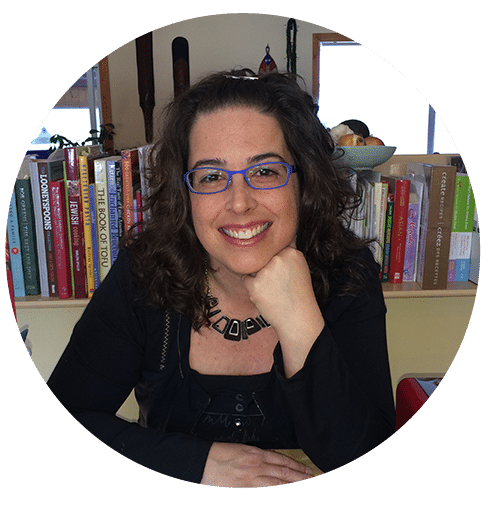 Caryn Goldin

Culinary Manager
The Future of Food…..a broad statement with so much meaning and so important for us and our planet. My involvement in agriculture stems from a long term love affair with great food and the act of preparing and sharing meals with friends, family and strangers for over 30 years.
A passion for the arts, cooking, and innovation have led me to my current path with Entomo Farms, the first farm worldwide to produce the planet's most sustainable superfood for humans – crickets! A long and winding entrepreneurial journey has led me to this crucial and exciting field where I develop and share recipes with this ancient and exciting ingredient. My mission is to create delicious, healthy and sustainable everyday foods using insects as a source of protein and essential vitamins and minerals, for the health of my family, your family and our planet.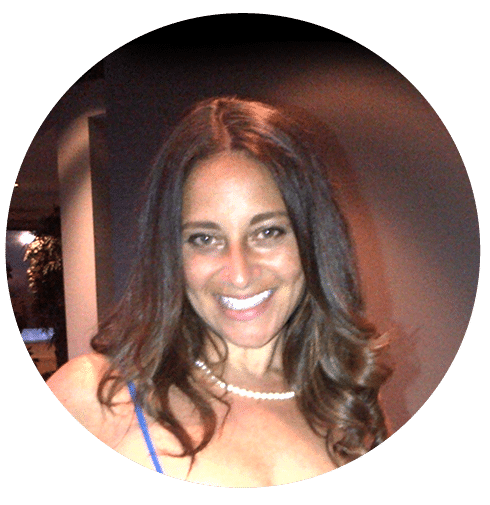 Stacie Goldin

Media Specialist
Stacie is proud to say that she has been a member of the team since the start. Excited about the enormous positive impact that entomophagy can have on both human health, and the health of the globe, she feels lucky to be working with such an innovative concept and such a dedicated team. She promotes the human health benefits and the global environmental benefits of eating insects to as many audiences as possible across different platforms, in order to help spread the word of the Future of Food.
From social media, to sales, to PR and website usability, Stacie helps to make sure that our message gets passed on loud and clear.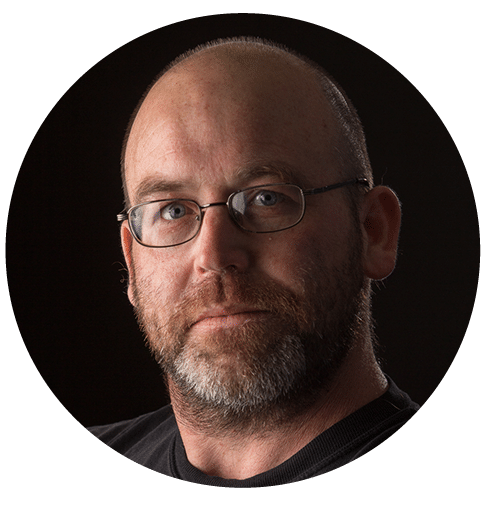 Stewart Stick

Media Specialist
Stewart is first and foremost a father of two wonderful girls. During his 20 years as a T.V. cameraman shooting news and commercials Stewart also ran a sucessful photography business. Stick Shots Photography covered sporting events of every type throughout Ontario.
Stewart's passion for photography also led him to travel throughout North America photographing wildlife and natural landscapes.
This love for animals and wild places has inspired Stewart to volunteer for several wildlife rehabilitation centres, and led him to Reptile Feeders where, among other duties, he manages the high-end Python and Boa breeding colonies. Stewart's proven track record with Reptile Feeders made him a natural choice for the Entomo Farms team.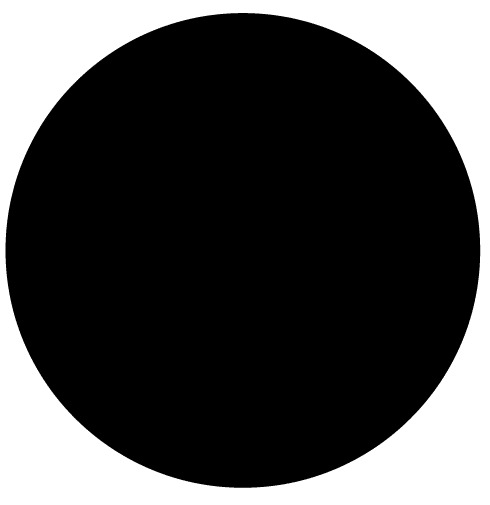 Doug Yungblut

Consultant
Entomo Farms is pleased to announce our collaboration with, Dr. Doug Yungblut Ph.D., P.Ag. the President of Yungblut & Associates Consulting. After growing up on a farm…
in Ontario, he received his education at the University of Guelph and Purdue University. Doug has over 30 years experience with multinational and Canadian companies in the animal health, biotechnology and animal nutrition sectors. Dr. Yungblut also has been president of several non profit organizations including most recently, the Ontario Institute of Agrologists. From 2009 to 2011 Doug served as President of the Agricultural Institute of Canada (AIC).
Entomo Farms is working on licensing to grant the ability to sell insect protein to Canadian farmers. Never before has a farm or farmer in Canada had the legal right, opportunity, or ability to farm and distribute insect protein as eco-feed for livestock. Entomo Farms has made it a mission to do just that—bringing this opportunity of a much needed eco-feed for livestock to Canadian farmers. Dr. Yungblut is the primary consultant on this project with Entomo Farms.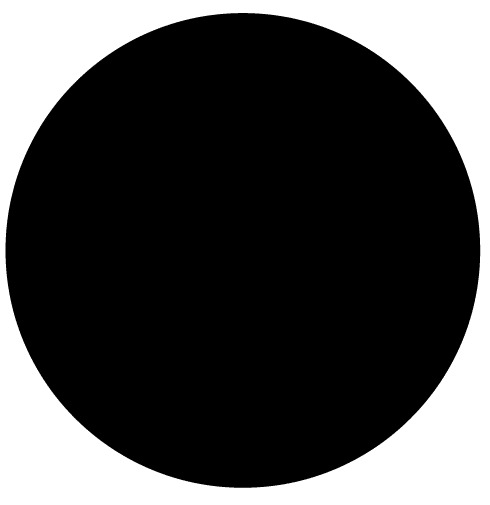 Omniverse Group

Consultant
Building upon the loyal team and existing supplier partnerships, Omniverse has brought together specialists with over 50 years combined experience…
from a range of industries such as packaging, food, private label and OEM product development, contract packing, automation and design. We bring together our wealth of experience and knowledge to build the synergies found in the Omniverse Group.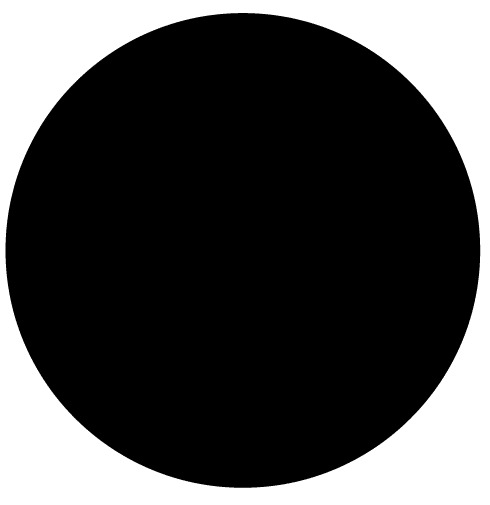 Glenford Jameson

Consultant
Glenford is an Ontario food lawyer, who works with businesses and organizations that engage in food policy and create a positive social impact, encouraging businesses to work…
ethically, environmentally, and sustainably.
With these objectives, working with Entomo Farms has been an exciting project and natural fit.