Madagascar: A Project of Passion
Passion. Passion is what drives me to innovate, to be the best person I can be and to care about the world around me. I'm lucky that my role as co-founder and Director of Operations allows me to connect with my passion on a daily basis.
So imagine my pure joy when I was invited out to the Madagascar Biodiversity Centre, by entomologist, Brian Fisher of the California Academy of Sciences in San Francisco, to meet with other like-minded people to come up with solutions to help improve the nutrition of the people of Madagascar.
Leading up to my first visit to Madagascar, I was very tentative with respect to understanding the dangers related to traveling somewhere like Madagascar, with an undeveloped medical system and lots of physical hazards in terms of diseases such as plague, malaria, rabies, etc. But upon weighing the opportunity there for Entomo Farms relative to the danger I was going to expose myself to especially with a family needing me, I knew I had to follow the opportunity.  I felt irresponsible as a parent exposing myself to the dangers, and felt I should just focus on staying alive and make sure my kids would still have a father, but I didn't let that get in the way of the mission in Madagascar.
After going there, I learned how there are so many similar problems throughout equatorial Africa and understood how important a role Entomo Farms could play in adding a tiny, but crucial piece towards this massive challenge of population growth, species loss, and habitat destruction that is rampant in Africa. I had a powerful epiphany that my responsibility as a father is to dive as deep as I can, to help solve this problem as much as I could. The consequences of these problems are only getting worse as time goes by. If something doesn't change now, when my children are my age they will be burdened with this problem if something isn't done now to rectify it.  This problem isn't going away, it's only getting worse.
I've been to Africa before, having grown up there, and I feel very connected to wildlife, so when I landed I felt very much like I was coming 'home'.
The people are amazing. The culture is fascinating. The city is dense and smells like diesel fuel. There is heavy smog, the pollution is horrible, the sidewalks are crowded. The city is so densely packed, and very few people own vehicles. There is no electricity or refrigeration, so people shop at the market, making it a vibrant vibe-y place where there is always plenty of action.
It is indeed a very magical kind of a place.
It was an incredible realization for me that western cultures have evolved to where we are. We are destroying our planet to achieve food security and shelter security. It's interesting to see how the people of Madagascar have innovated in order to achieve the same security, given the relatively few tools that are available to them.
Our group consisted of biologists, entomophogists, ecologists and conservationists. Some of us had expertise working in small villages in Madagascar, others had expertise in entomology, and others had expertise in related projects. Malnutrition and food insecurity in Madagascar have led to a series of environmental problems. The growing population is consuming large amounts of bushmeat such as lemur, wild birds and reptiles. In so doing, this practice is destroying entire forests because it is negatively impacting the biodiversity. As the population grows, people are forced to eat anything and everything they can find in the jungles, faster than they can naturally replenish themselves.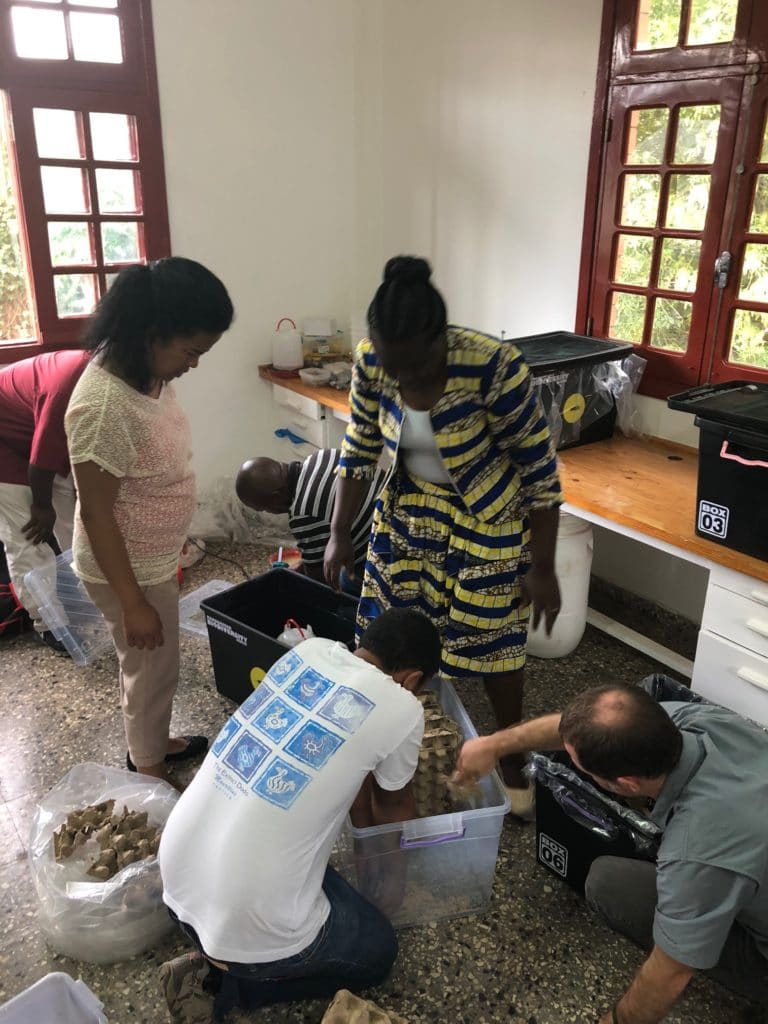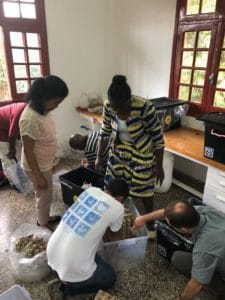 We came together as a group with all of our various backgrounds, strengths and expertise, to look at this massive problem from different perspectives and to brainstorm possible and viable solutions. Many questions arose, such as: How do we tie insect farming to habitat protection? How do we tie insect farming to the reduction of the consumption of bushmeat?  How do we tie insect farming to economic development? Our main goal was to discover how insect farming could fund the biodiversity sector while also helping to solve major issues in Madagascar,  which would then translate to most of Africa.