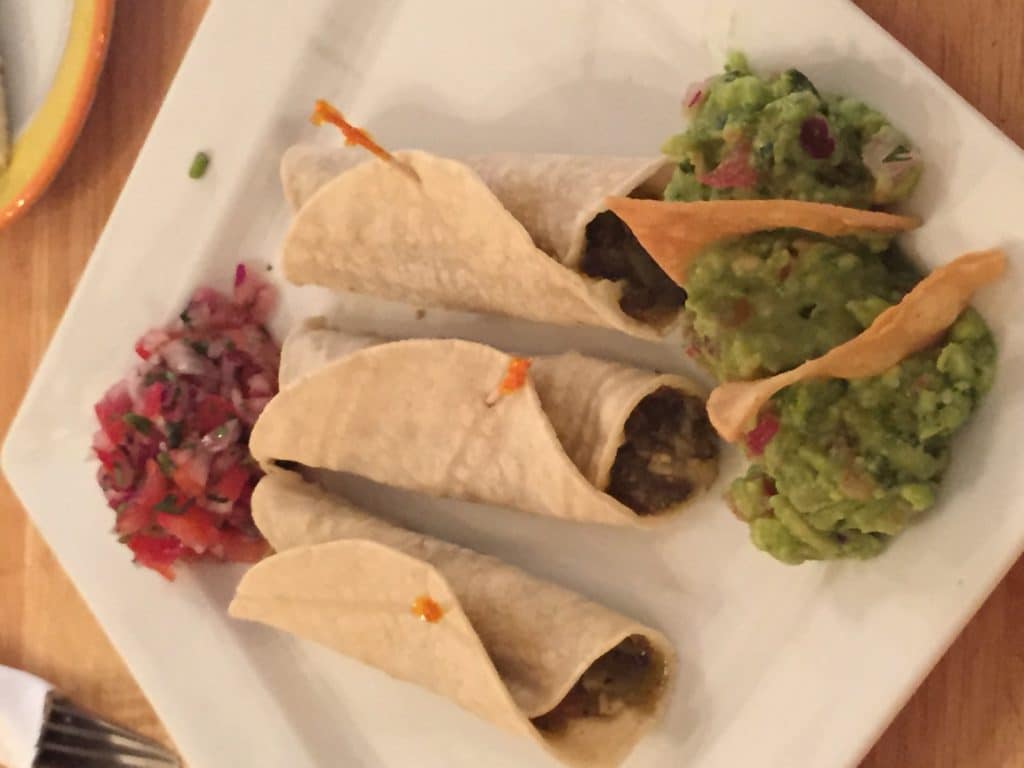 Crickets on the Menu at La Hacienda
Sandra Arciniega, owner and chef at La Hacienda Mexican Restaurant in Peterborough Ontario, is very proud of her Mexican heritage and takes great pleasure in sharing it with her patrons through her authentic Mexican recipes that have been passed down through her family. Arciniega met up with The Entomo Chef, Caryn Goldin of Entomo Farms, and came up with Tacos de Grillos (Cricket Tacos). Prepared with lime, tomatoes and cilantro, the crickets are roasted and crispy, and make the perfect filling the warm, corn tortilla.
La Hacienda first began serving Tacos de Grillos with crickets from Entomo Farms just over a year ago, and Arciniega is thrilled to see the change in acceptance of the specialized ingredient in this short time. She says that now people come in specifically asking for the Cricket Tacos the same way they would any other kind of taco. She is thrilled to see this authentic Mexican dish be welcomed onto many people's plates, regardless of their cultural background.
In the Peterborough area? Definitely check out La Hacienda… their Margaritas are pretty insane, too!