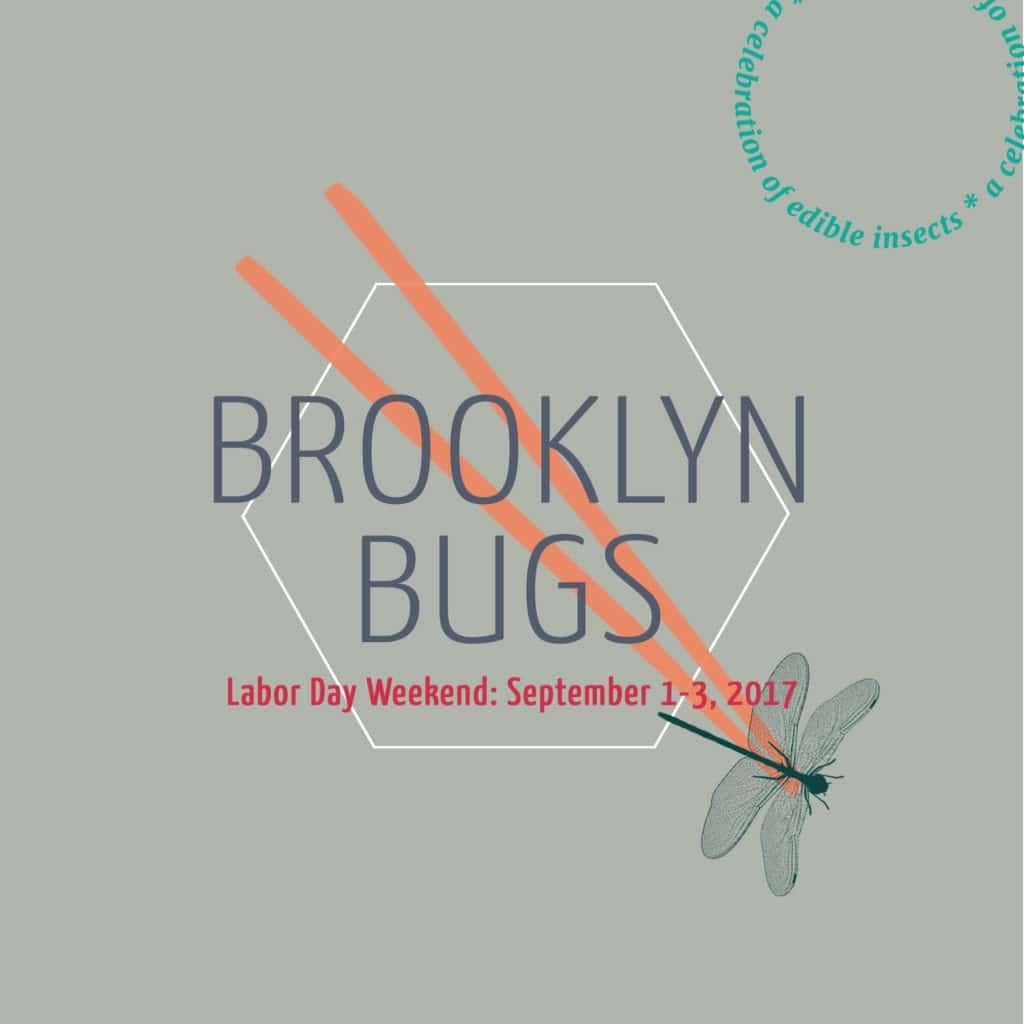 Entomo Farms: One of the Sponsors at the Brooklyn Bugs Event
New​ ​York​ ​City​ ​has​ ​been​ ​on​ ​the​ ​vanguard​ ​of​ ​many​ ​cultural​ ​movements,​ ​and​ ​as​ ​the​ ​food​ ​capital​ ​of​ ​the​ ​world,​ ​it's time​ ​for​ ​us​ ​to​ ​become​ ​a​ ​hub​ ​and​ ​leader​ ​in​ ​the​ ​frontier​ ​of​ ​entomophagy​ ​(edible​ ​insects).
If​ ​you're​ ​curious​ ​and​ ​want​ ​to​ ​learn​ ​more​ ​about​ ​the​ ​world​ ​of​ ​edible​ ​insects, Entomophagy Visionaire, Joseph Yoon, has brought together​ ​​awesome​ ​chefs,​ ​dynamic artists,​ ​industry​ ​leaders,​ ​and​ ​other​ ​visionaries​ ​lined​ ​up​ ​to​ ​provoke,​ ​tantalize,​ ​and​ ​inform​ ​you.​ ​The​ ​programming includes​ ​speakers,​ ​panels,​ ​cocktail​ ​receptions,​ ​lunch​ ​and​ ​dinner​ ​sponsors,​ ​a​ ​special​ ​children's​ ​program,​ ​an outdoor​ ​international​ ​vendor​ ​market,​ ​a​ ​VIP​ ​Bug​ ​Banquet,​ ​video​ ​screenings​ ​and​ ​more, all happening from September 1-3, 2017!
We​ ​are​ ​on​ ​the​ ​precipice​ ​of​ ​taking​ ​a​ ​giant​ ​leap​ ​into​ ​the​ ​future​ ​of​ ​food,​ ​and​ ​thrilled​ ​to​ ​share​ ​and​ ​explore​ ​the gastronomical,​ ​sustainable,​ ​and​ ​ecologically​ ​friendly​ ​aspects​ ​of​ ​entomophagy.
​Tickets​ ​available​ ​on​ ​www.brooklynbugs.com Limited​ ​availability​ ​All​ ​Access​ ​Pass​ ​including​ ​the​ ​VIP​ ​Bug​ ​Banquet:​ ​$199,​ ​a​ ​significant​ ​total​ ​savings​ ​over advance​ ​tickets.​ ​Single​ ​Day​ ​Tickets:​ ​from​ ​$25-$120.​ ​Free​ ​Children's​ ​Passes​ ​for​ ​the​ ​Outdoor​ ​Market​ ​(must be​ ​accompanied​ ​by​ ​adult).​ ​VIP​ ​Bug​ ​Banquet​ ​-​ ​Chef's​ ​Tasting​ ​Table​ ​by​ ​Dinner​ ​Echo​ ​with​ ​complimentary cocktails​ ​and​ ​wine,​ ​hosted​ ​by​ ​David​ ​George​ ​Gordon:​ ​$120​ ​advance​ ​(limited​ ​availability),​ ​$140​ ​general admission.