Pumpkin Cricket Mug Cake
Thanks so much to Sara for this creative, delicious and healthy single-serving mug cake. Sara is literally the queen of mug cakes, and is always coming up with some amazing culinary creations. She is also a huge fan of cricket protein, because fitness and health is a huge part of her life, and she includes it in a lot of her dishes. Follow her on Instagram to get inspired!
This recipe is just one of many in our special Healthy Holiday Recipes series.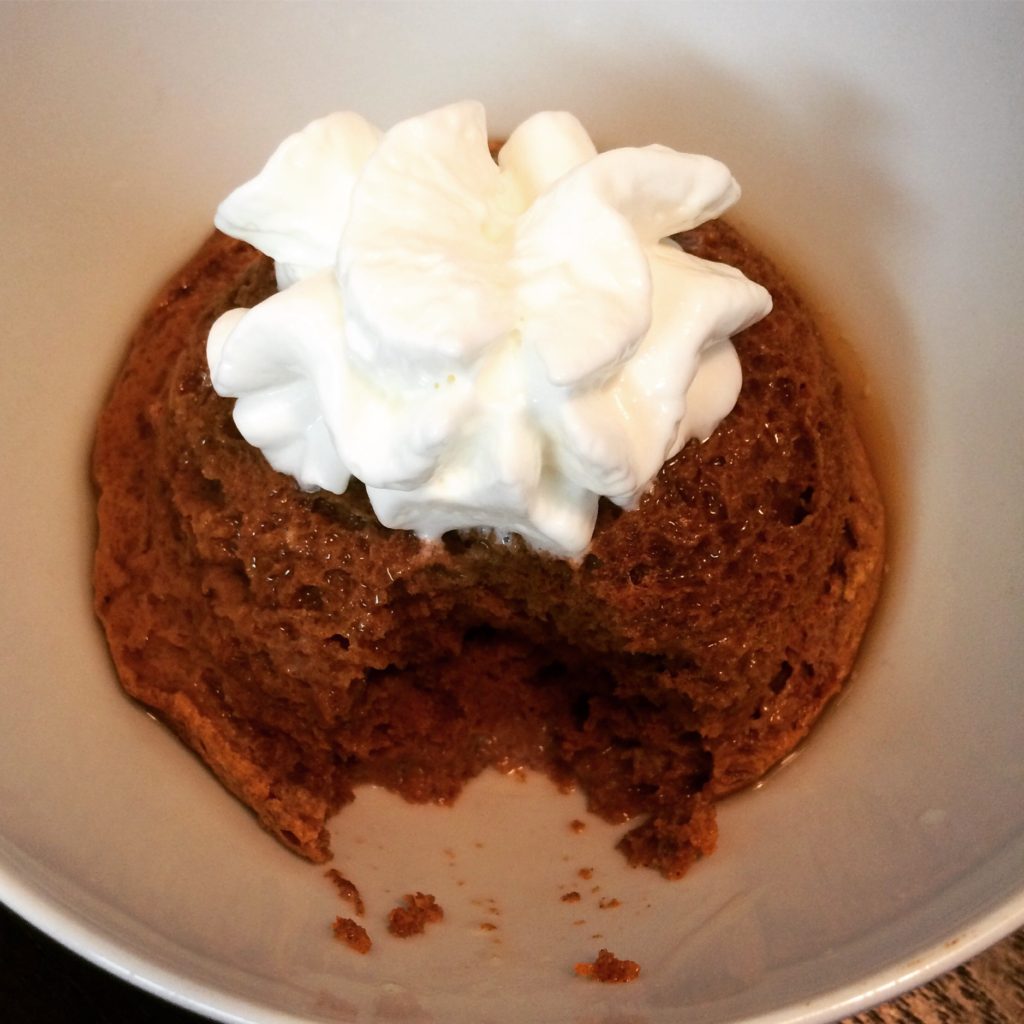 Ingredients
Low Carb, Low Calorie Single-serving Mug Cake
2 Tbsp. oat fiber (White/wheat/oat flour would work here too, I think!)
1 Tbsp.(10 g) cricket powder
1 Tbsp. coconut flour
1/4 tsp. baking powder
pinch of salt
2 Tbsp. egg whites (Or a whole egg for a richer cake)
3 Tbsp. water or milk
Dash glucomannan (optional)
1 Tbsp. pumpkin, butternut, or sweet potato puree
1/2 tsp. pumpkin pie spice
1/2 tsp. cinnamon
Sweetener to taste (I like two packets of splenda!)
dash apple cider vinegar
Directions
Mix ingredients well, adding vinegar last.
Microwave 1:30-2:00 min, until done.
Top with whipped cream, sugar-free syrup, chocolate chips, walnuts, or whatever your heart desires!
I like to flip my cake over in the bowl so the syrup absorbs!