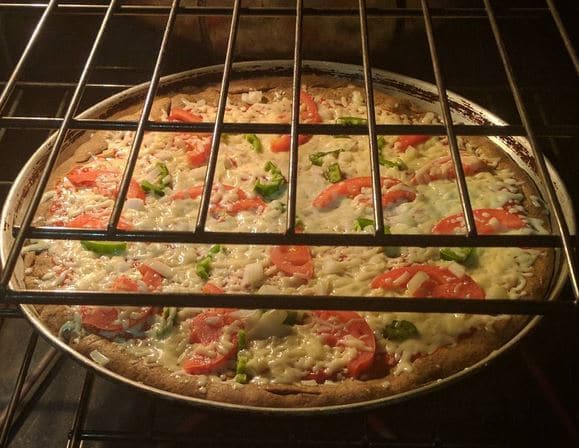 Pizza With Cricket Flour Crust
Thank you so much to @tommyfreshhh for sharing this pizza recipe with us! People always ask us about easy ways to include cricket powder in their diet so that they can reap the vast health benefits, and help the environment at the same time, and this is a perfect example!
The jalapeno peppers that top the pizza work so well with the flavour of the cricket protein, as would garlic, mushrooms, and green olives (in our opinion!)
Homemade pizza just got even better!
Ingredients for Pizza Crust
1 (.25 ounce) package active dry yeast
1 teaspoon white sugar
1 cup warm water
2 cups bread flour
3/4 (100-120 g) cup cricket flour
2 tablespoons olive oil
1 teaspoon salt
Directions for the Pizza Crust
Use your hands to form and knead the dough.
Let the dough sit for 10-15 minutes in a bowl covered with a dish towel or saran to keep it warm.
Spread out onto greased pizza pan and top with your favorite toppings. (in this case, jalapeno peppers, onions and tomatoes)
Bake at 375 degrees for approximately 15 minutes. Enjoy!