Oat and Cricket Yellow Cake
Thank you so much to @saraeherrmann for this unique and delicious recipe for Oat and Cricket Yellow Cake that you can easily make in the microwave! Looking to make just one serving, or maybe you're willing to share just a little bit, this is a one-serving cake! That way you won't have the leftovers calling your name in the middle of the night.
Follow Sara for more recipes and inspiring posts!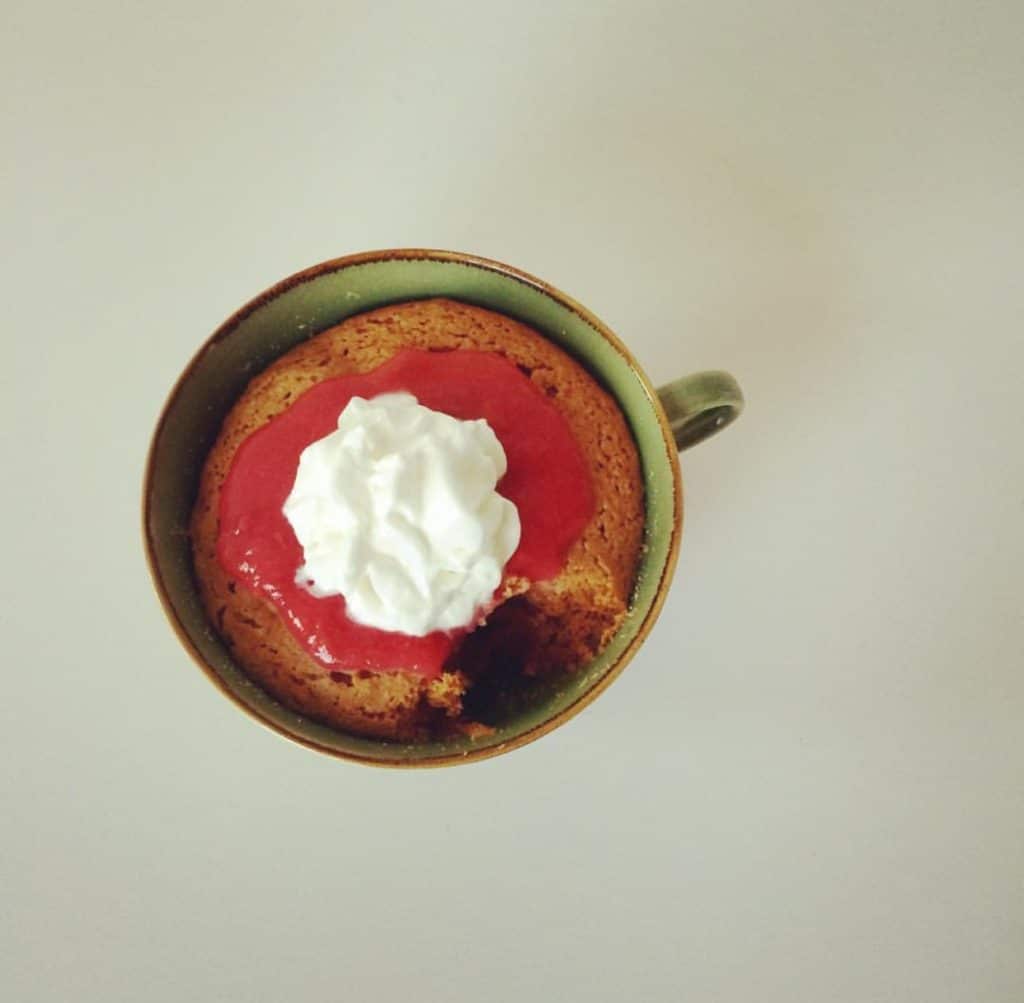 Ingredients
1 Tbsp (10 g) cricket powder
4 Tbsp oat flour
Pinch of glucomannan (or xanthan gum)
1/2 Tbsp baking soda
Pinch of salt
Sweetener to taste (I use Splenda)
Cinnamon to taste
1 egg white
1 Tbsp applesauce or yogurt
Milk (to desired consistency) Regular, soy, almond, or whatever kind of milk of your choice
1/2 Tbsp on vinegar
A dollop of jam and whipped cream for the topping
Directions
Combine all the dry ingredients in a mixing bowl.
Add all the wet ingredients.
Add enough of the milk to get a runny batter. You do not want the batter to be too thick.
Mix very well with a whisk.
Put into a microwave safe mug.
Microwave on high for 2 minutes, or until baked through.
Top with jam of your choice and a dollop of whipped cream.