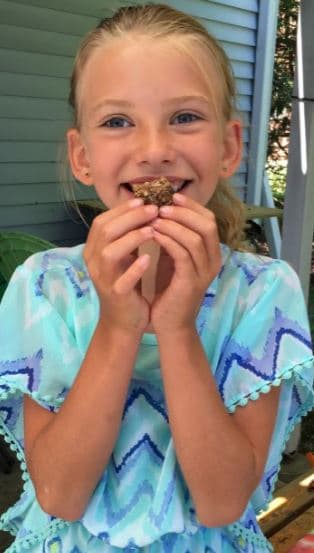 Nut Free Protein Bites
These Nut Free Protein Bites are the perfect back-to-school snack to pack in your kids' lunch bags. They are full of so many delicious ingredients, and thanks to the cricket powder, they will help keep your kids going all day long. Make sure to make some extra- you just might want to keep a few on hand for yourself!
Want to see  how to make them yourself? Just click here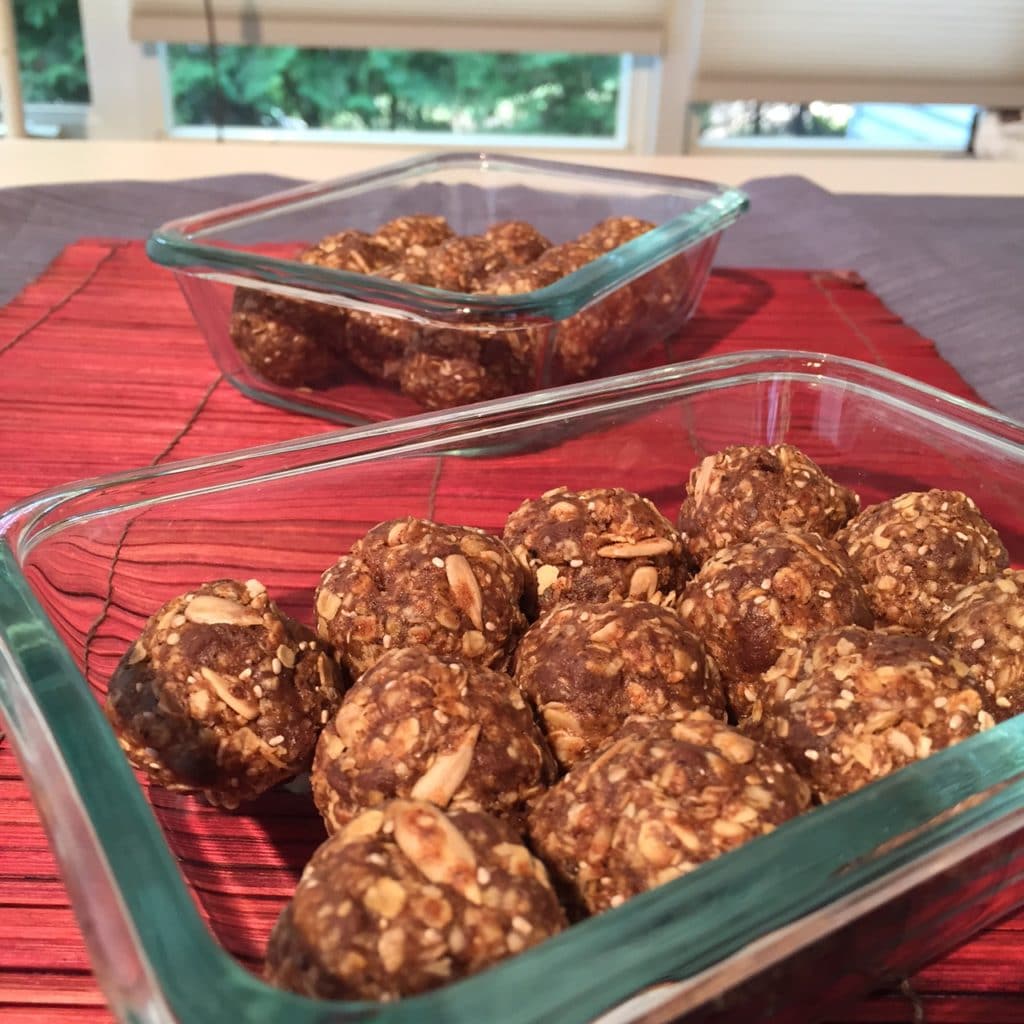 Ingredients
This recipe yields between 25-30 Nut Free Protein Bites
1 cup quick oats
1 tsp chia seeds
1/4 cup shredded coconut
3 Tbsp (30 g) cricket powder
1/2 tsp of ground cinnamon
Pinch of sea salt
1/3 cup Mini Chocolate Chips
¼   cup sunflower seeds
¼   cup finely chopped dates
1/2 cup No Nut Butter
1/4 cup honey
1 tsp vanilla extract
Directions
In a medium sized bowl, stir together the oats, chia, coconut, cricket powder, cinnamon, and salt.
Add chocolate chips, sunflower seeds and dates. Stir again making sure to separate the date pieces.
Add the No Nut Butter, honey, and vanilla.
Using a mixing spoon or spatula, work the ingredients together until well combined.
Once combined, roll into bite size 1"inch balls using your hands.
Place them on a parchment lined baking sheet or dinner plate.
Place the baking sheet into the freezer for about 20 minutes or so, until the balls are firm.
Store in an airtight container in the fridge or freezer.