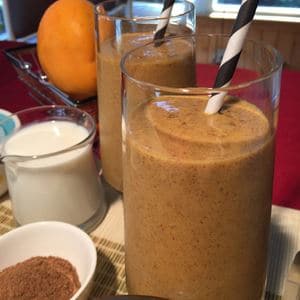 Mango Cricket Smoothie
This smoothie is so delicious and nutritious that you're going to want it for breakfast and for snack after a long day of school or work. With the goodness of mango, buttermilk, cinnamon and cricket powder, of course, your kids are going to want one of these as soon as they're home after a long day!
Ingredients
Makes 2 servings
1 cup buttermilk
¾ cup mango puree (or 1 1/4 cups of frozen mango)
6-8 ice cubes
1/8 tsp cinnamon
2 TBSP Entomo Farms cricket powder
Directions
1.    Place all ingredients in a blender
2.    Blend and serve!
Watch how to do it!