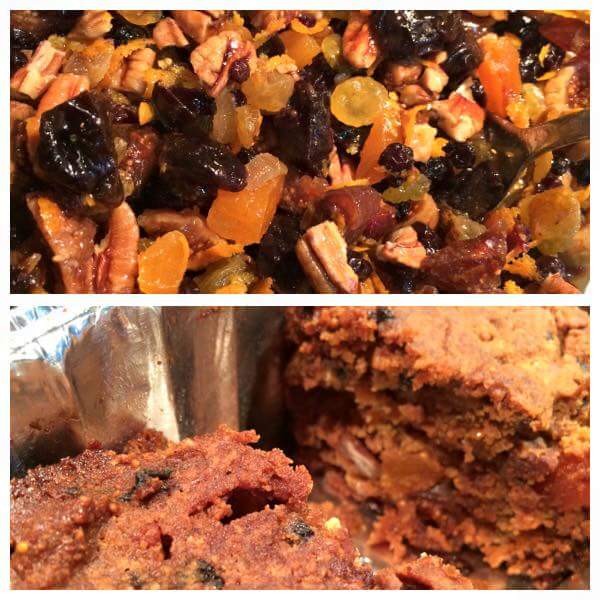 Hoppy Fruitcake
Thank you so much to Jackie Churcher for sharing this recipe for classic fruitcake with a twist for our Holiday Special. This fruitcake is vegetarian and gluten-free, and is so full of flavor that everyone will love it! This fruitcake tastes like a traditional fruitcake, but has some magical ingredients added to make sure there's lots of nutrients in there, too!
Check our Holiday Recipe Blog for more incredible recipes for the holidays!
Ingredients
6 cups diced dried fruit (currants, prunes, figs, golden raisins, dates, apricots)
1/2 tsp each: all spice, cinnamon, mace, cloves, salt, baking soda, baking powder
1 tsp vanilla extract
3 tbsp molasses
1/2 cup pecans or walnuts
zest and juice from 1 Orange
1/4 cup Grand Marnier
2 cups almond flour
1/4 cup (40 g) cricket flour
1/2 cup coconut palm sugar (or other sugar)
3 eggs
3 tbsp coconut oil
Directions
Soak the first set of ingredients for 2 hours
Then add the second set of ingredients into the first set
Pour into baking round or dish, use parchment paper or grease with coconut oil.
Sprinkle top with coconut sugar
Cook at 275 for about 4 hours, until toothpick comes out clean.