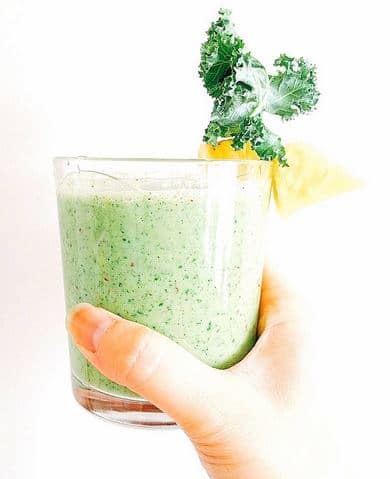 Kale Cricket Powder Smoothie
Thanks so much to @jeneatshealthy for this delicious, nutritious and perfect pre or post workout smoothie! This Kale Cricket Powder Smoothie features the goodness of Pineapple, Apple, Kale, Cricket Powder, Soy Milk and yogurt.
Ingredients
1 cup (200ml) of soy milk (you can also use almond milk or coconut milk)
1/4 cup of plain non-fat yogurt
3 medium kale leaves chopped (no stems)
1/2 apple cut into pieces
1 cup of cubed pineapple
1 tablespoon (10grams) cricket powder
Directions
Put all the ingredients (kale, apple, almond milk, yogurt, pineapple, cricket powder) into a blender in the order listed.
Blend until smooth.
Add more milk or yogurt as needed to reach desired consistency.
Enjoy!