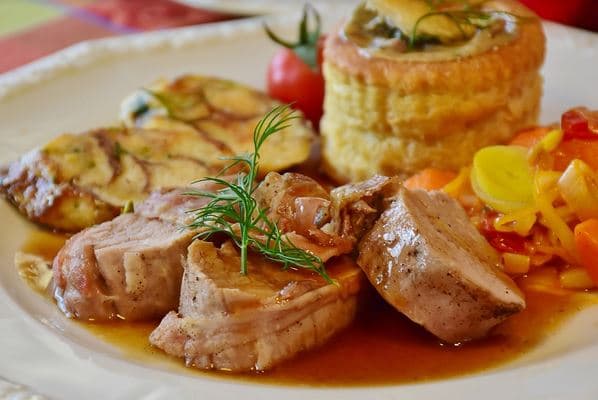 Cricket Mushroom Pate
Thanks so much to Vivian for submitting this unique and delicious recipe for Cricket Mushroom Pate. Follow her on Facebook and check out her blog for more inspiration!
Ingredients
2 tbsp. water
1 tbsp. oil
1 cup onion (about 1 medium onion), chopped
1/4 lb. (2 cups) sliced mushrooms (I like cremini)
2 garlic cloves, chopped
2 tbsp. wine (red or white, I don't think it matters)
1/4 cup cricket flour (cricket powder)
1/8 tsp. each salt and ground black pepper, or to taste
Directions
Over medium heat, sauté chopped onion in oil and water until translucent. Add garlic and mushrooms. Cover, lower heat and simmer for 10 minutes. Uncover, add wine and cook 1-3 minutes more.
Purée onion-mushroom mixture in food processor or blender. Stir or blend in cricket flour, salt and pepper. Correct seasonings. Let sit an hour or two, or until ready to eat