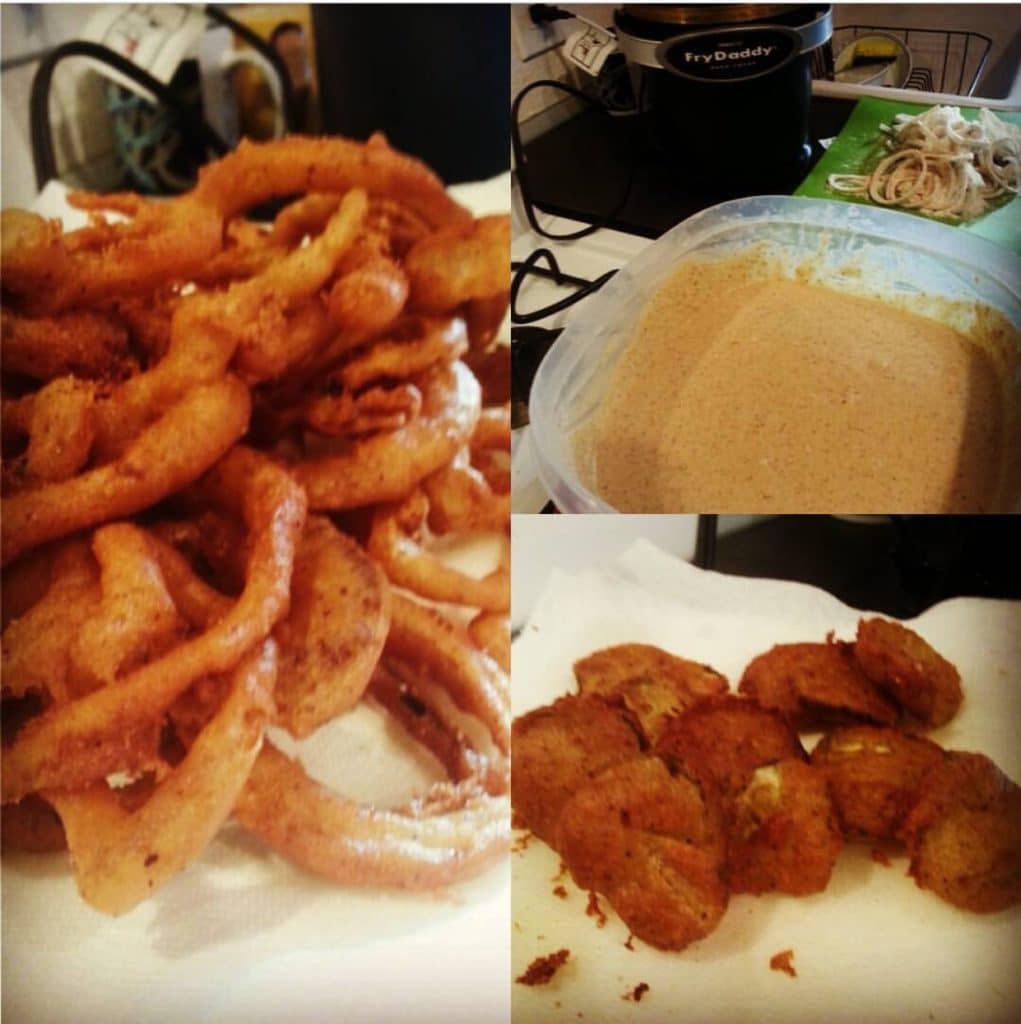 Onion Rings and Deep Fried Pickles with Cricket Flour Batter
Hands up if you like onion rings and deep-fried pickles! (Both my hands are up.) Thanks to @dirtydirtydoug for this incredible recipe that makes us feel a little less guilty about indulging in such incredible pub food due to the cricket powder in the batter. The cricket powder helps to infuse these tasty morsels with some iron, protein, calcium, B12 and other nutrients, and the almond milk provides an incredible smooth taste..
Ingredients
1.5 cups all-purpose flour or whole wheat flour
1 egg
1 cup almond milk
1 Tbsp (10 g) cricket flour
1 tsp salt
Directions
Slice onions to desired thickness, gently separate slices and set aside
Mix dry ingredients, mix wet ingredients, combine.
Dip onion rings into batter immediately prior to deep frying in the oil of your choice until golden brown and crispy
Remove to draining rack or towel and salt while still warm
Apply to any veggies you want!