Cricket Crepes
Do you love crepes? What's not to love? Savoury, or sweet, either way, crepes are delicious and can be served as an appetizer, a main meal or a snack. Check out these Cricket Crepes, made with the nutritious goodness of Cricket Powder, created by Entomo Farms' own Entomo Chef!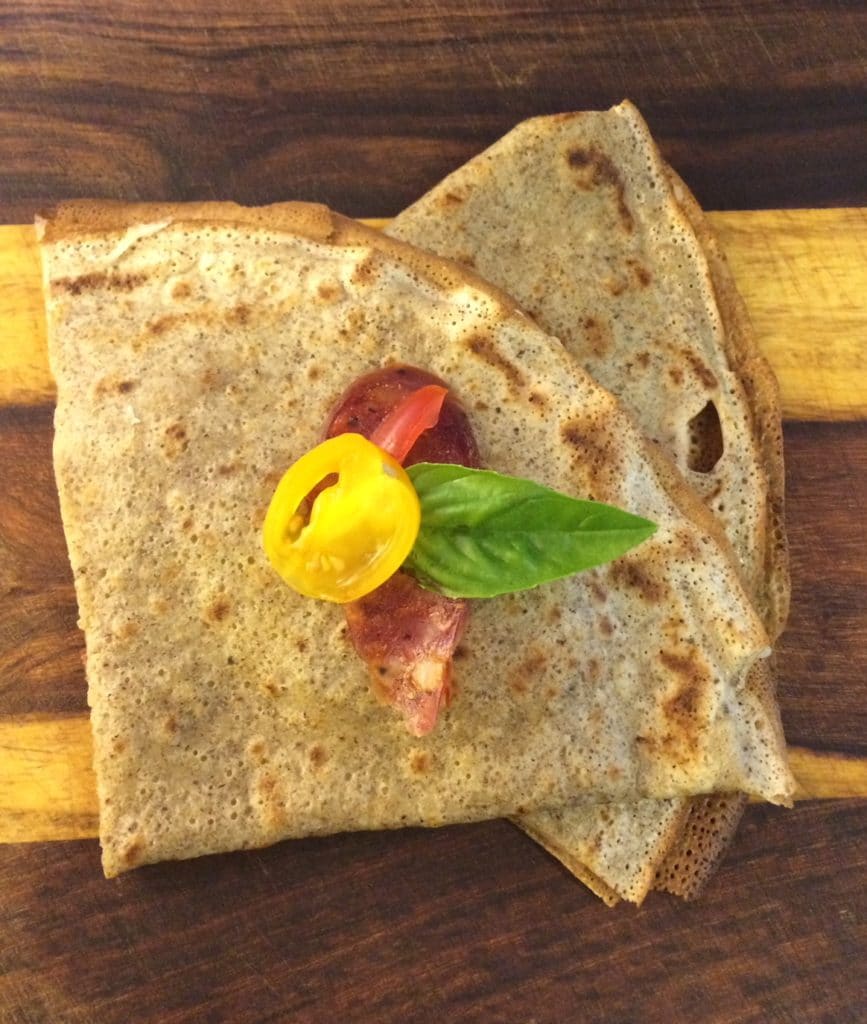 Ingredients
1 cup All Purpose flour
2-3 Tbsp (20-30 grams) Cricket Powder
*Note: If this is your first time using Cricket Powder, we recommend starting small to get your palate used to the flavour.
2 eggs
½ cup milk
½ cup water
¼ tsp salt
2 Tbsp butter melted
Directions
In a large mixing bowl whisk together the flour and the eggs. Gradually add in the milk and water, stirring to combine. Add the salt and butter. Beat until smooth.
Heat a lightly oiled griddle or frying pan over medium high heat. Pour or scoop the batter onto the griddle. For large crepes use approximately ¼ cup for each crepe. Tilt the pan so the batter coats the surface evenly.
Cook the crepe for about 2 minutes, until the bottom is light brown. Turn and cook the other side.
Serve warm with any filling of your choice. Sweet, savory, or with eggs for breakfast is one of our favorites!
Store covered in refrigerator with sheets of parchment paper separating each crepe.