Cricket Banana Donuts
This delicious twist on a donut comes to us from our customer @SprnklsFoodBlog. Follow her for more amazing photos and recipes! These donuts are baked, not fried, which definitely helps to move them into a 'healthier' zone, and they are baked with the goodness of cricket powder (cricket flour), giving them protein, calcium, iron, B12, and a whole bunch of other goodies!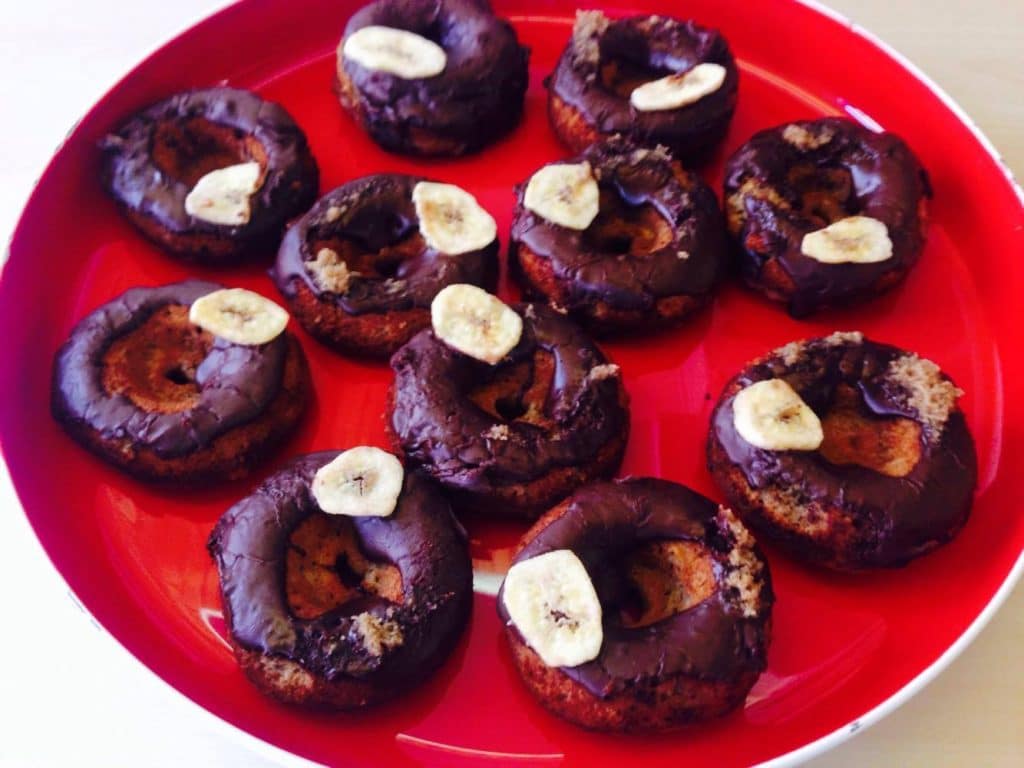 Ingredients
For the donuts:
¼ cup (40 g) cricket flour (cricket powder)
1 cup all-purpose flour
2 tsp. baking powder
1/2 tsp. salt
1 tsp. cinnamon
1 cup granulated sugar
2 eggs, at room temperature
4 medium bananas, mashed
1 tbsp. vanilla extract
1/3 cup vegetable oil
For the chocolate glaze:
1 cups powdered sugar
3 tbsp. unsweetened cocoa powder
2 tbsp. milk
2 tsp. vanilla extract
Directions
Preheat the oven to 350°F. Grease 2 non-stick (6 count) donut pans and set aside.
In a large bowl, combine all of the dry ingredients (cricket powder, flour, baking powder, salt, cinnamon, and sugar). In a separate bowl, mix together the wet ingredients (eggs, bananas, vanilla, and oil). Stir the wet ingredients into the dry ingredients, just until moistened. Spoon the batter into the prepared donut pans.
Bake for approx. 12 minutes or until a toothpick inserted comes out clean. Cool completely on a wire rack.
For the chocolate glaze: mix all of the chocolate glaze ingredients in a small bowl. Remove the donuts from the pan and dip one side into the glaze. Place on a wire rack, glaze side up. Top with banana chips.