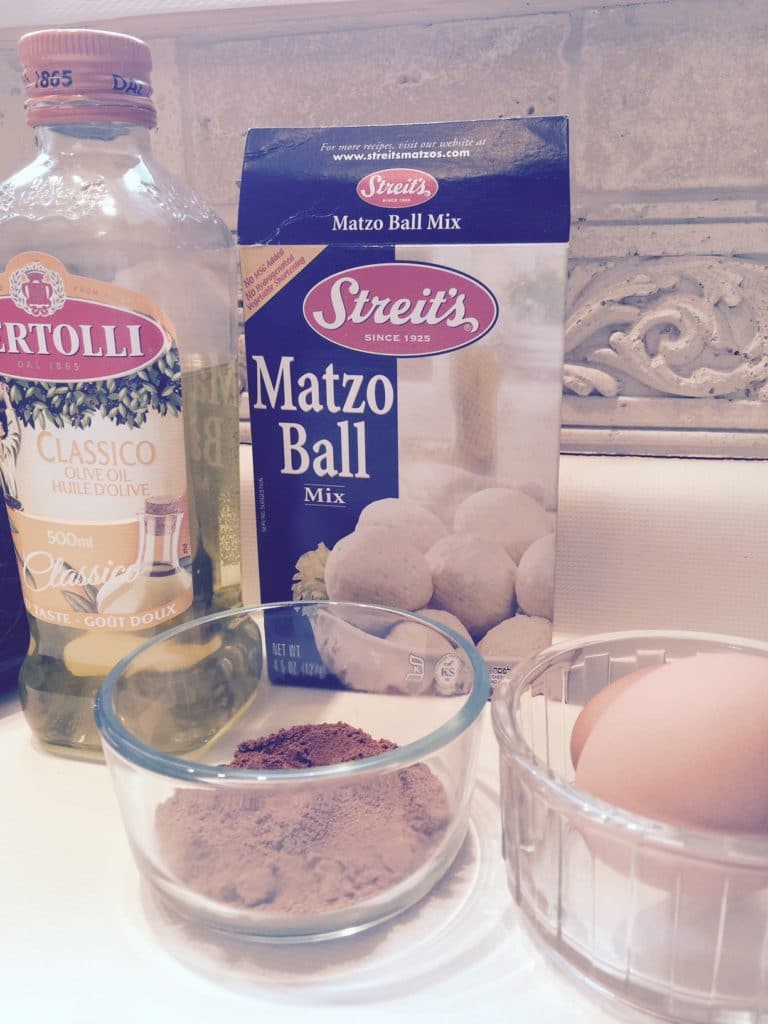 Bubby's Matzo Ball Soup With Cricket Powder
The holidays are coming up, and for a special holiday recipe, I decided to take my usual, go-to Matzo Ball Soup recipe, and crickify it. I associate Matzo Ball Soup with the holidays, and it is also one of my fave comfort foods (next to wonton soup). Every time I had made Matzo Ball Soup in the past, I always say to myself that I have to try a batch with cricket powder (cricket flour). So in the spirit of the upcoming holidays, this is exactly what I have done, and I have to say, and I'm not even joking, that I actually prefer my matzo balls with cricket! How crazy is that? The taste is absolutely fantastic, but aside from that, after I finished eating about 6 matzo balls (okay, maybe 8), I didn't feel like I needed a nap. For those of you who love your matzo balls as much as I do, you know what I'm talking about!
To check out more incredible holiday recipes, check out our Holiday Recipe Blog!
Ingredients
6 cups boiling water
Matzo Ball Mix (any brand)
2 eggs
1/4 cup vegetable oil (I used olive oil, but have used canola, too)
3 Tbsp (30 g) of cricket powder
Chicken stock ( I used Knorr Homestyle Chicken Bouillon- it melts easily, has great flavour, and no MSG)
Handful of small noodles prepared separately (I used small egg noodles, also known as 'kiskellach' which is apparently NOT in the Yiddish dictionary)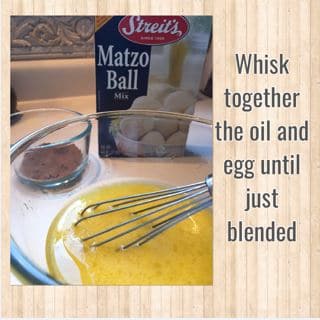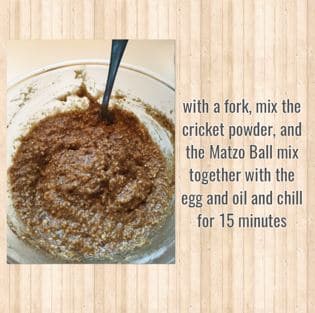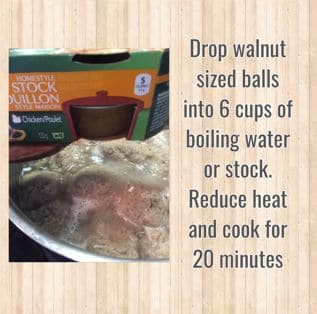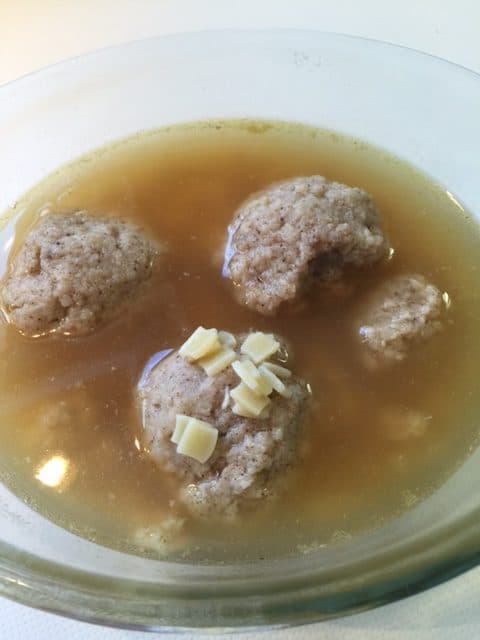 Serving the Matzo Ball Soup
Definitely serve the Matzo Ball Soup nice and hot! Dish up between 2-4 balls per guest, and give them a healthy handful of the noodles. Enjoy!