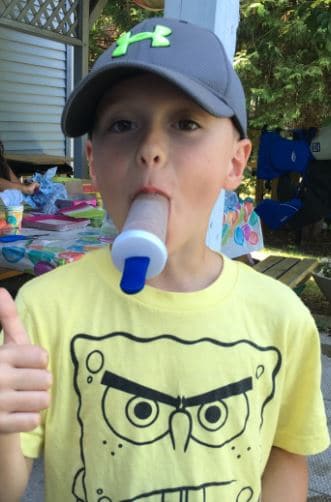 Berry Cricket Ice Pops
The perfect ending to a long day at school! Your kids will come racing through the door to grab a Berry Cricket Ice Pop from the freezer. They are so smooth and delicious, and thanks to the cricket powder, they give your kids that extra boost of energy that they need to get through the rest of their day without totally melting down. Check out our other recipes in our Back to School Super Snack Series!
Ingredients
Makes 6-10
1 can coconut milk
1 bananas
3-4 dates
2/3 cup mixed berries
½ cup vanilla yogurt
2 Tbsp (20 g) Cricket Powder
Directions
Blend ingredients in blender.
Pour into popsicle molds.
Freeze, serve and save one for yourself!
Watch It!